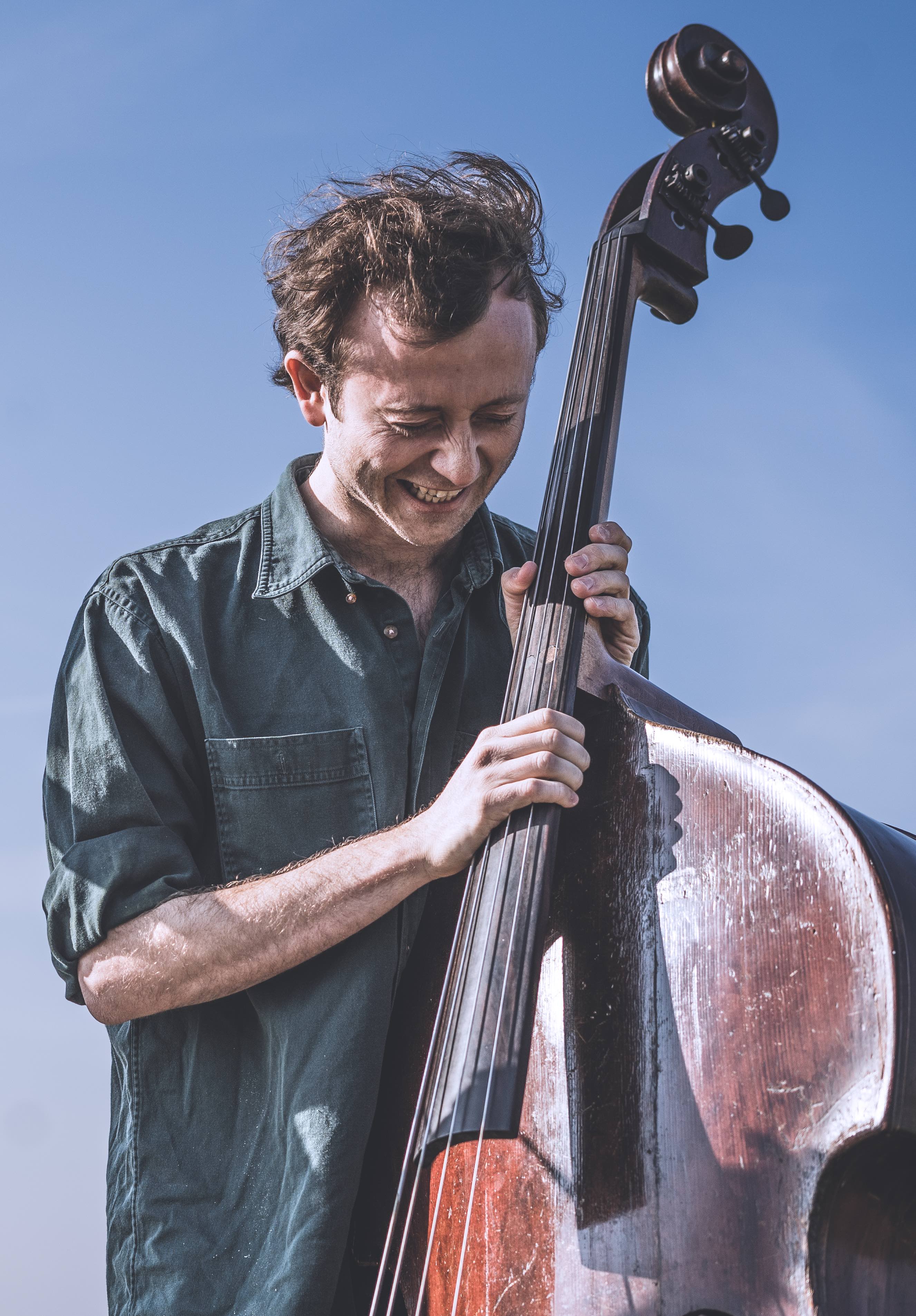 HANS BILGER is a musician, sound engineer, and biologist from Brooklyn, New York. The eldest child of a classical singer and a science writer, he spent his childhood playing American folk and country gospel in a family band. In the summers, he went to jazz camp, collected insects, and dissected mice at his aunt's cancer research lab. These experiences informed his later musical and scientific studies with mentors including Greg Cohen (Ornette Coleman, Laurie Anderson), Paul Kowert (Punch Brothers), Axel Scherka (Staatskapelle Berlin), J.A. Granelli (Mose Allison), Nabil Arbaain (Arabic Music Institute Berlin), Richard Prum (Yale University), Julia Clarke (UT Austin), Mike Ryan (UT Austin), and Mirjam Knörnschild (Humboldt-Universität zu Berlin).
After completing his B.S. at Yale University in 2016, Bilger moved to Austin, Texas, where he became a sought-after sideman and session bassist. His debut solo album, Meridian, was released in 2019 by Good Child Music. Bilger has been composer-in-residence for Brooklyn-based dance company Cora Dance since 2017. In 2020, he moved to Berlin, where he continues to perform in the jazz, folk, experimental, and Middle Eastern music scenes.
Bilger began his training as a sound engineer and music producer at the Fred Plaut Recording Studio at the Yale School of Music, assisting in solo/chamber music, symphonic, and big band recordings. He has also worked as an audio engineer at the American podcast network Panoply Media. In 2023, he and composer Eli Greenhoe launched Miniwagon, a music and media production company.
Bilger remains deeply fascinated by the natural world. He holds a PhD in Ecology, Evolution, and Behavior from the University of Texas at Austin, where his dissertation focused on the evolution of the voice in frogs, bats, and humans. He has published scientific papers on musical structure in birdsong and the anatomy of the avian voice box. He is currently a Visiting Scientist at Berlin's Museum für Naturkunde – Leibniz Institute for Evolution and Biodiversity Science.